So it's that time again to take a look about and see what's happening this coming weekend. Kicking off in Cork…
Cork
No sooner has the Chamber Music Festival concluded then the beautiful Bantry is hosting the West Cork Literary Festival. Taking place from 13th to 20th July, with readings, poetry, workshops, exhibitions, discussions and even yoga to enjoy, this is not one to be missed by any Lit Lover. The festival also features a children's programme for all those budding writers and bookworms. See the website for more details.
Tipperary
The stunning Clonacody House in Fethard, Co.Tipperary plays host to the Clonacody '18, A Musical Picnic this Saturday 14th and Sunday 15th July. With a moonlight serenade, a family fun day & picnic and the Clonacody Proms with all the music from your favourite musicals, this is a great family weekend, all in aid of the Cystic Fibrosis Association Of Ireland and the Irish Motor Neurone Disease Association (IMNDA). So bring your picnic, bring your rug and get comfy for a fabulous weekend!
Dublin
The Longitude Festival kicks off in Marlay Park, Dublin this Friday 13th July. Always a big event on the festival calendar, this year promises an amazing line up of artists such as J Cole, Travis, Solange, Sigrid and many many more! Tickets are still available so hop on over to the site and nab one now!
Galway
Galway welcomes filmmakers, buffs and lovers from all across the globe this week, from 10th to 15th July, to celebrate the 30th Galway Film Fleadh. The festival has always aimed 'to be a platform for the boldest new Irish films and to bring audiences and filmmakers from around the world together to share in the wonder of cinema'. And the packed schedule of events this year does just that! This is not one to be missed for any cinephile. Check out the website for more details.
Kilkenny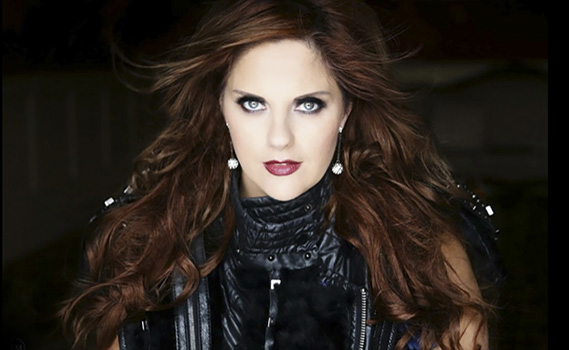 The stunning Irish soprano Celine Byrne is performing at the Ballykeeffe Amphitheatre this Saturday 14th July. Giving the drama and acoustics of an open air Italian theatre, you really could not put a more beautiful voice in a more gorgeous setting than that of the former quarry at Ballykeeffe. And with Saturday set to be a stunner, this gig promises to be a truly magical night. Check out the website for ticket info.
As always, have fun whatever you get up to. And don't forget the sunscreen!
If you would like to have your event featured in our What's On guide, just contact us here.